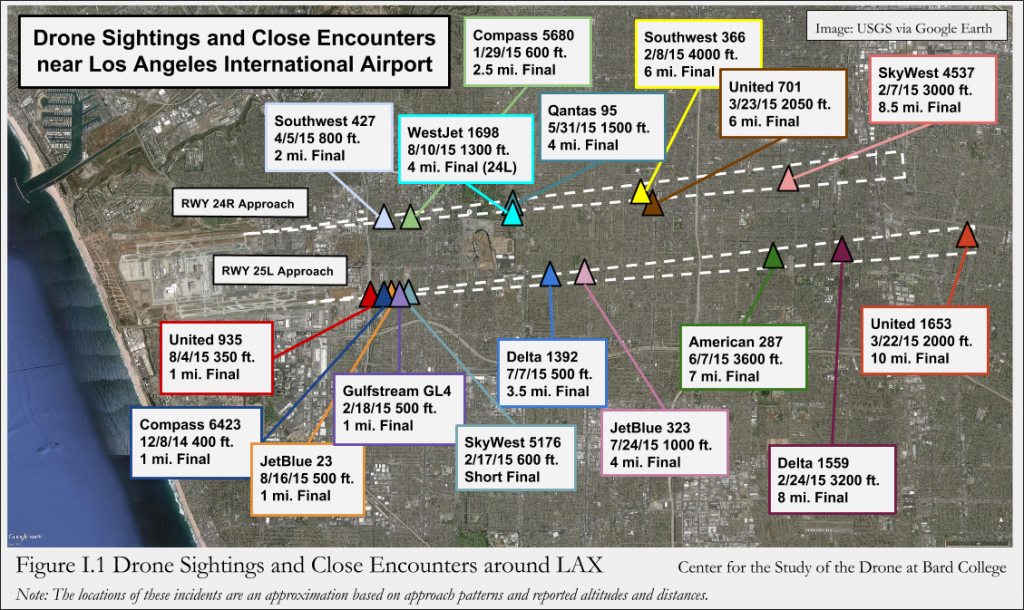 "Drone Sightings and Close Encounters: Analysis" represents the result of a comprehensive and detailed analysis of incidents involving unmanned aircraft and manned aircraft in the U.S. National Airspace System. We have collected records of 921 incidents involving drones and manned aircraft in the national airspace, dating from December 17, 2013 to September 12, 2015. We found over 300 potentially dangerous incidents in 2014 and 2015, 90 of which involved commercial jet aircraft.

This is the most comprehensive and detailed study of these incidents published to date. The report and its findings have received widespread coverage, including stories in the New York Times, Associated Press, Guardian, NPR, CNN International, NBC News, Fox News, The Chicago Tribune, and Roll Call.
This is pretty amazing work from the excellent team at Bard College. Quite a different analysis than the AMA issued which reported a much smaller number of close calls.
From dronecenter.bard.edu